Heristoria: LVMH's young platform comes to London

In 2022, the world leader in luxury goods announced the launch of Heristoria, a platform specializing in the sale of so-called "vintage" pieces from LVMH houses. A few months later, it decided to organize a first physical sale in November and a second just a few days ago. And this time it's in London that the platform has just exhibited its luxury pieces, on the occasion of the Chelsea Flower Show, the haute couture rendezvous of horticulture.
For the moment, Heristoria is far less well known than the group -LVMH- that gave it birth. But this digital platform from the world leader in luxury goods should gradually become better known. It brings together collector's items, in other words "vintage" pieces, from its various Houses, with a particular history.
Developed by three LVMH employees, it is part of the DARE program, which stands for Disrupt, Act, Risk to be an Entrepreneur. The aim of this initiative is to invite the Group's talents to come up with ideas for innovative solutions, so that they can be turned into concrete projects, like Heristoria.
Heristoria invites itself to London
Every year, the Chelsea Flower Show invades the famous Chelsea district in the English capital. At this haute couture horticultural event, flowers, colors and scents delight passers-by and garden enthusiasts alike. And to mark the occasion, Heristoria presented its new selection of fashion pieces, Time to Bloom, from May 22 to 28.
The platform exhibited some thirty vintage pieces at The Cadogan hotel, in the heart of London.
Voir cette publication sur Instagram
The models reflected the diversity of LVMH's activities. Jewelry, watches and leather goods were on display, not forgetting the fashion segment.
For this new floral season, the Chelsea Flower Show was placed under the theme of cinema, and the French group drew inspiration from this for Time to Bloom: "Our selection was guided by three major themes: flowers, of course, echoing the Chelsea Flower Show, and cinema, resonating with the year's theme. Finally, we wanted a dose of British eccentricity, as seen, for example, in Patou's signature bowler hat from the 1990s," says Heristoria co-founder Laurence Mayer.
A fine selection for a festival of flowers and colors
For the occasion, The Cadogan hotel was transformed into a vintage boudoir. Guests and fashion enthusiasts were able to discover the exceptional collection of LVMH houses. Among the collectors' items were a Chaumet art deco crystal brooch dating from 1928, and the famous baguette bag by Maison Fendi, decorated with daisies and created in the 2000s. A true journey through time.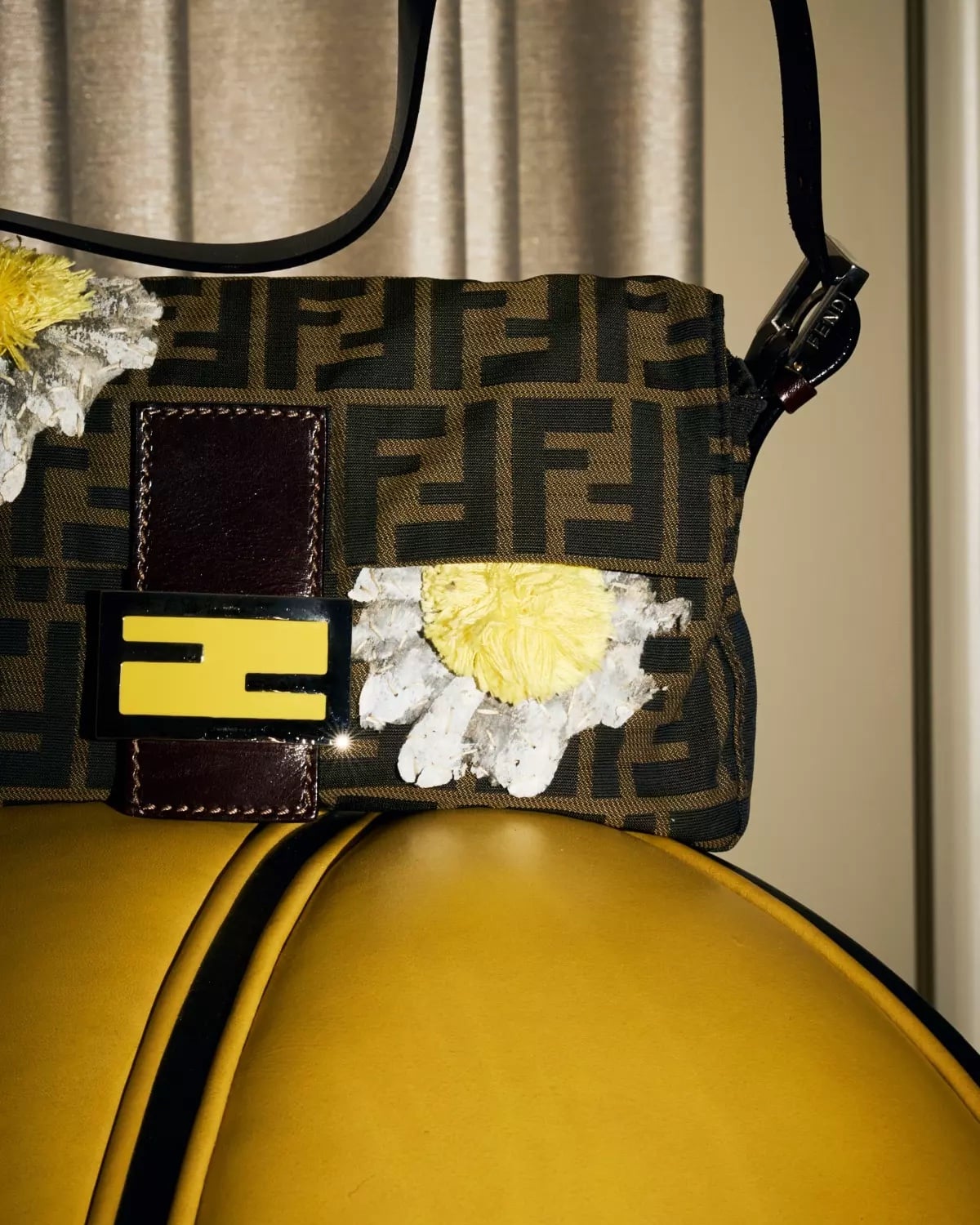 Many other marvels were offered for sale, such as a ring signed by the jewelry house FRED in yellow gold and set with diamonds, worn by the actress Caterina Murino in Casino Royale.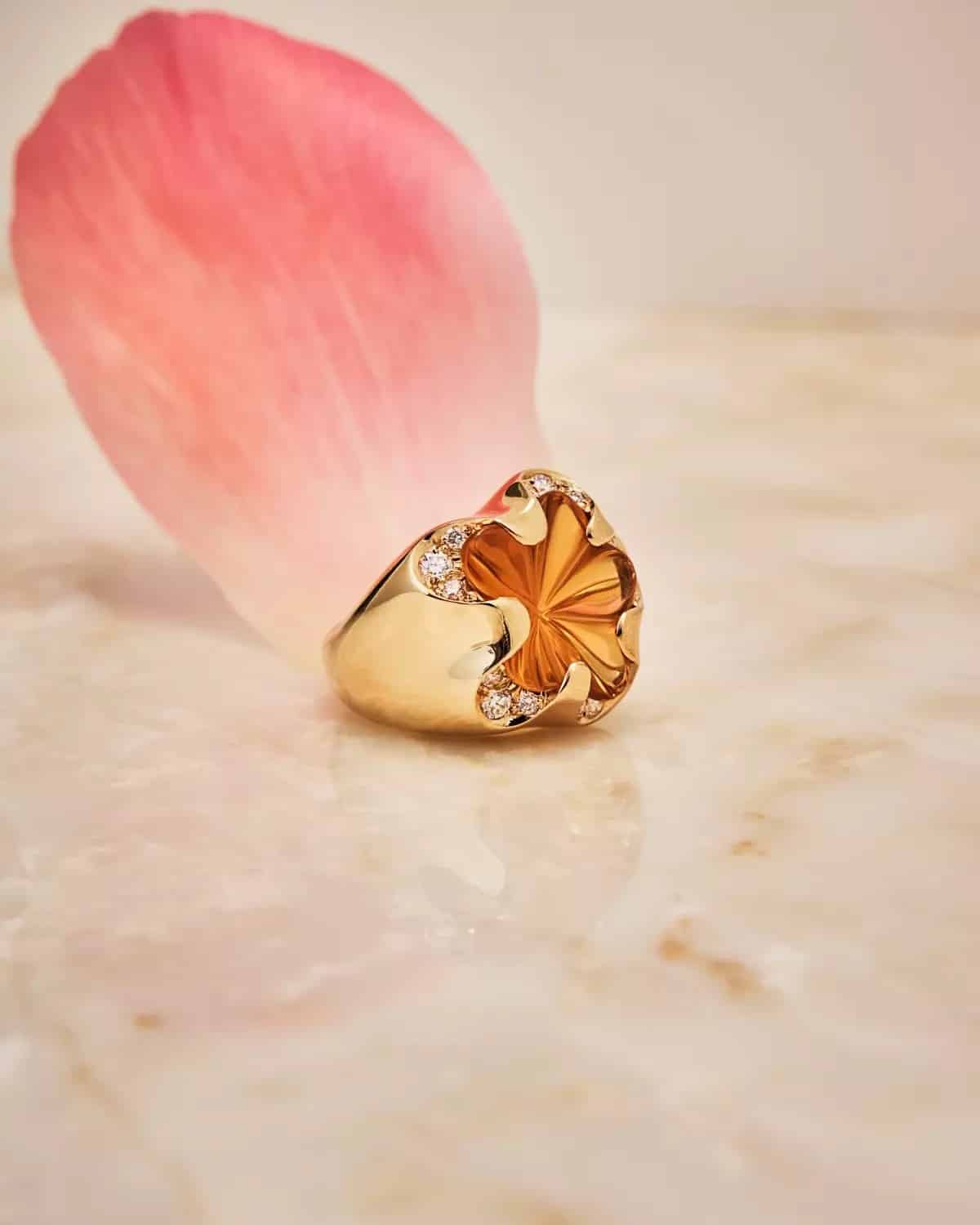 While many of the pieces were on display in the hotel lobby, others of a rarer and more precious nature were only accessible by appointment, in one of the hotel's suites.
An osmosis between luxury and hospitality
The relationship between Heristoria and The Cadogan continues after this floral festival. Together, they have created a service called Treasure Hunters, reserved for hotel guests celebrating an important event. The idea is to offer them all sorts of unique, never-before-seen items, such as a piece of birth jewelry, a watch or a piece of clothing: "These emotionally-charged objects, linked to the guests' personal history, are true to Heristoria's philosophy of sublimating the past into the present", as the group's website puts it.
Read also >LVMH GIVES VOICE TO THE TALENTS OF ITS HOUSES THROUGH "THE DOERS
Featured photo :©LVMH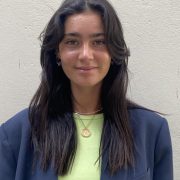 Apolline Prulhiere
Apolline Prulhiere est une jeune journaliste en herbe. Elle se passionne pour la mode, l'art et la culture, et s'est récemment découvert un intérêt certain pour l'automobile.