Pierre Cornette de Saint Cyr: The man who revolutionized auctioneering

Pierre Cornette de Saint Cyr, who passed away on August 20 at the age of 84, left his mark on the auctioneering profession with his flamboyant and original style. A friend of the People, he transformed auctions into one-man shows and gave contemporary art a visibility it had not previously enjoyed in France.
Will the family, friends and acquaintances honoring Pierre Cornette de Saint Cyr at his funeral be wearing black?
One might think not, given that the auctioneer, who passed away at the age of 84 on August 20 in Saint Tropez (Var), following a neurodegenerative disease, was able to break the codes of masculine attire. For a long time, he had been sporting colors considered shocking on our side of the Channel! According to Le Monde, he had even adopted a color schedule recommended by his clairvoyant: one a day, until yellow, the color of the sun, on Sundays!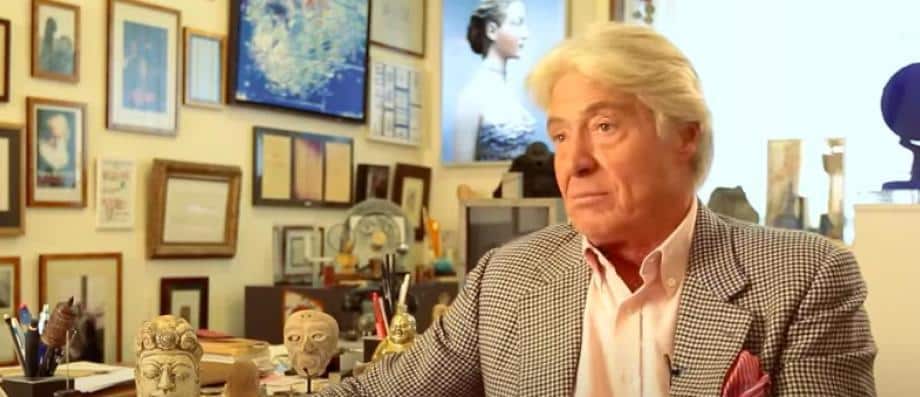 Highly colorful
Behind this sartorial anecdote lies the portrait of a man who was colorful in more ways than one. And one who enjoyed shaking up the established rules with elegance.
The fact that he was born in Meknes, Morocco, on January 1, 1939, may well have played a decisive role in his attraction to light-filled beings and objects, and his journey as a lover of beauty, eager to shed light on it without restraint, even if it meant shocking the establishment.
Be that as it may, all the tributes paid to this exceptional personality underline the fact that he had a profound impact on, and even transformed, the approach to his profession. Giving it an unprecedented celebrity and media dimension.
Decisive choice
After initially intending to pursue a career as an engineer and then as a lawyer, Pierre Cornette de Saint Cyr finally decided to become an auctioneer. His passion for collecting old drawings and photographs led him to his profession.
It was a decisive choice for him, but also for the art world, particularly the so-called "contemporary" art in which Pierre Cornette de Saint Cyr specialized.
For Bruno Vinciguerra, CEO of Bonhams, the man thus marked his era as "one of the most emblematic and charismatic figures in the art market for decades". Last year, the British auction house Bonhams (14 salesrooms worldwide) acquired the company founded in 1973 by Pierre Cornette de Saint Cyr. Two of his sons, Arnaud and Bertrand, from a previous marriage, subsequently joined the company.
Forerunner
With his firm, based on avenue Hoche in Paris but also chaussée de Charleroi in Brussels, Pierre Cornette had shaken up the auction world in several ways.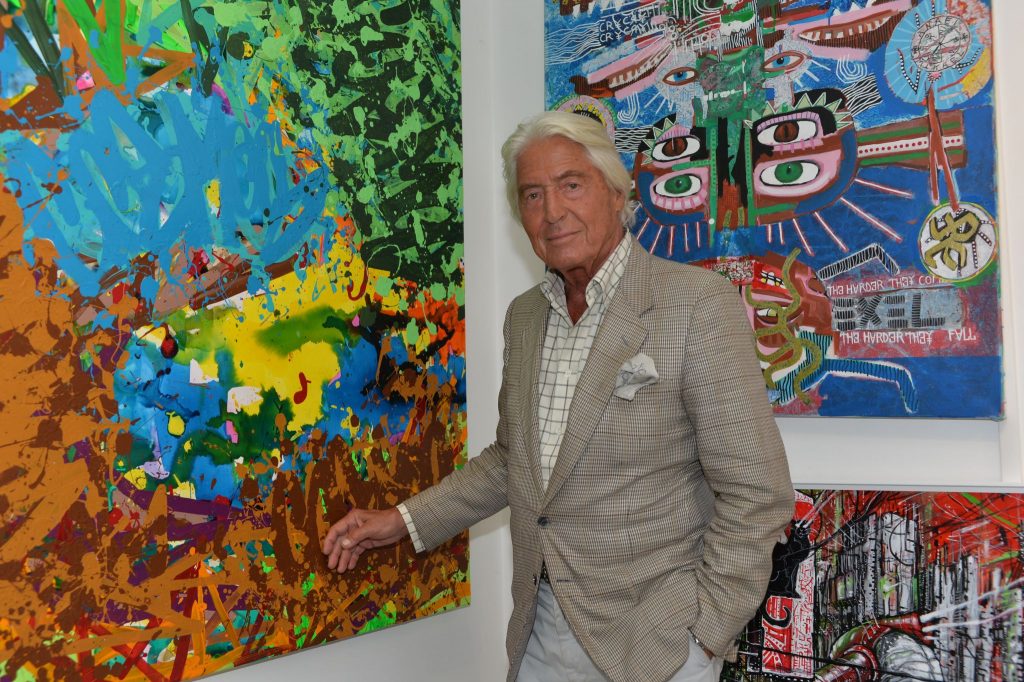 A trailblazer, he introduced contemporary art to the auction world, which until then had been reserved for older, more established pieces.
His son Arnaud emphasized that "his commitment to contemporary art has guided his life, from his first sales to his presidency of the Palais de Tokyo (from 2003 to 2012, editor's note)".
"If contemporary art today is breaking records at Christie's and Sotheby's worldwide, it's because Pierre was the first to decide that he would not leave the art monopoly to galleries and dealers," gallery owner Sylvana Lorenz, the auctioneer's former companion, also told journalist Simon Wauquiez (Causeur).
One Man Show
But if Pierre Cornette de Saint Cyr has succeeded in establishing himself in this niche, it's also because he has opened wide the windows of a hushed, even somewhat dusty world.
A man of the Parisian elite and a self-confessed socialite, he attends cocktail parties and sometimes rubs shoulders with the People of his time. A close friend of Alain Delon, whom he advised on his art collection, he lived for a time with the superb Marie Laforêt. The whimsical singer left him overnight. In 2019, his companion will elegantly attend the funeral of the woman he had apparently never seen again.
Endowed with a keen sense of communication, Pierre Cornette de Saint Cyr is a man of many tricks.
"Pierre invented the figure of the flamboyant, media-savvy auctioneer, turning auctions into one-man shows," explained Parisian art dealer Stéphane Corréard to Le Monde.
A dazzling show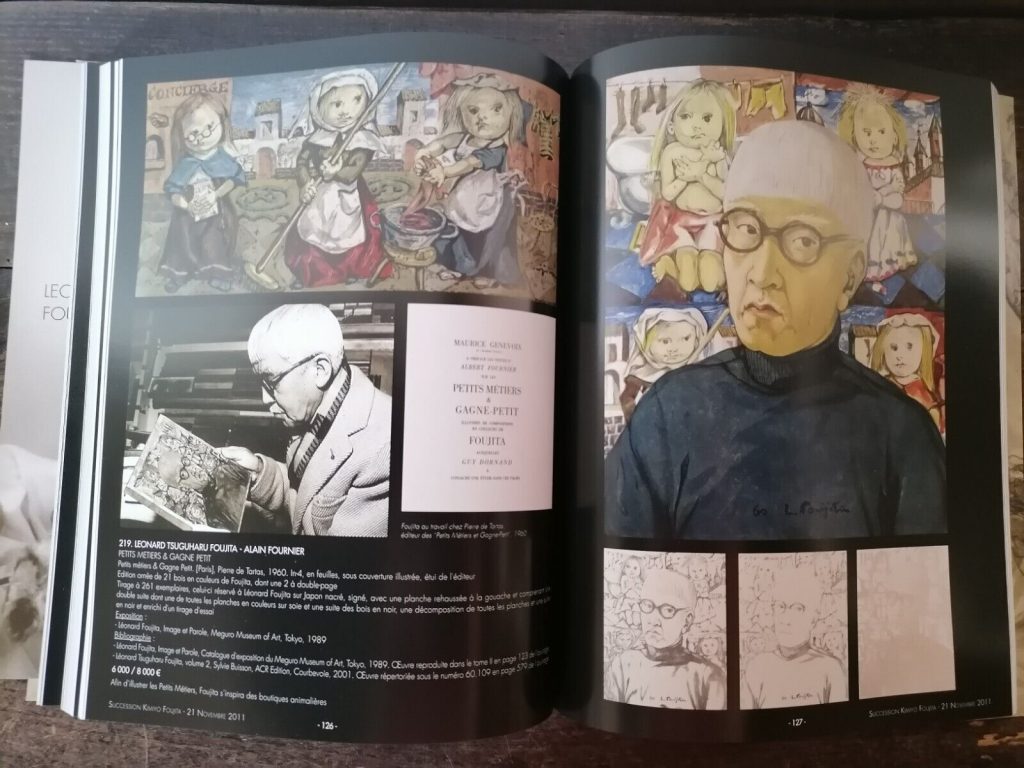 Among his highlights: the sale of Alain Delon's modern paintings in 2007, the furniture from the Hôtel Royal Monceau in 2008, the haute couture collection of Hélène Rochas in 2016, and the estate of the Franco-Japanese painter Foujita in 2011. Or in another style: a sale at the summit of Mount Everest!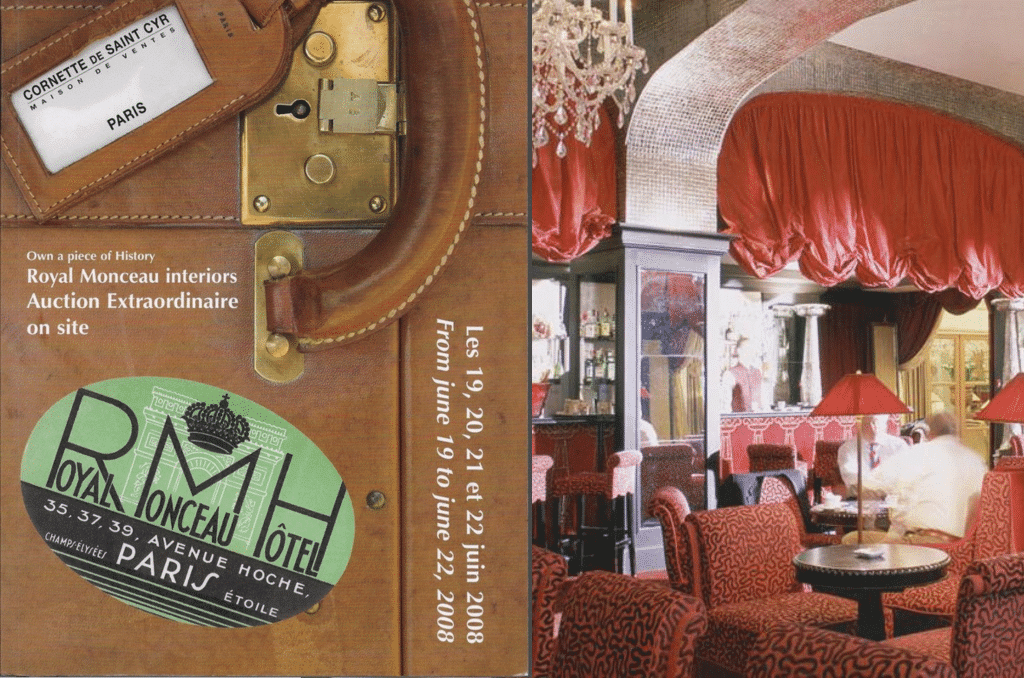 Pierre Cornette de Saint Cyr didn't hesitate to put his reputation at the service of good causes by organizing charity sales. Among the various beneficiaries of these operations: the association La chaîne de l'Espoir (benefiting sick children), Unis pour la recherche (fighting Alzheimer's disease) and the institute of the Brazilian Indian chief Raoni.
Thanks to his aura, he has succeeded in raising the profile of France, and Paris in particular, on the art market, where they had previously occupied only a modest place, as several commentators emphasized in their tribute to the auctioneer. The relatively recent massive arrival of international galleries in Paris owes much to him.
Decidedly committed, this man was also a deputy candidate for the Union de la droite et du center in the 2012 legislative elections in Paris's first constituency.
A life worthy of a novel
On the private side, while his companionship with Marie Laforêt in the 70s left a lasting impression, he also had more discreet loves. In addition to his aforementioned relationship with gallery owner Sylvana Lorenz, he married twice.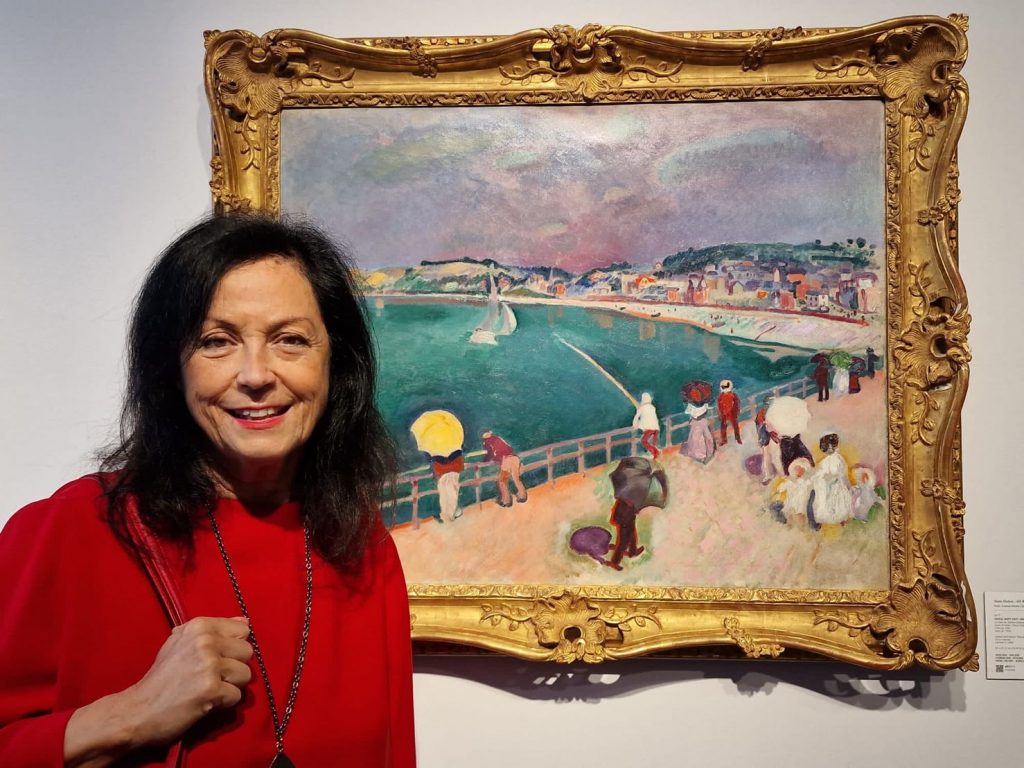 After a first marriage in 1960 to Geneviève Bernadac, from whom he had his first sons, Bertrand (b. 1962) and Arnaud (1966), he married Arielle Wanner in 1981, a lawyer at the Paris bar and mother of his other sons, Pierre (1982) and Louis (1996).
Whether in his professional or private life, his entire life was a novel, with many twists and turns. So it's hardly surprising that author Danielle Pampuzac made her a fictional character in her book "La Collectionneuse", published in 2004.
Read also > APPOINTMENT WITH RENOWNED GALLERY OWNER SYLVANA LORENZ: HEIR TO PIERRE CARDIN'S MEMOIRS
Featured photo : © Pierre Cornette de Saint Cyr / Bonhams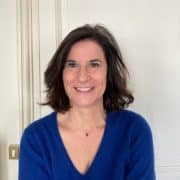 Sophie Michentef
Après plus 20 ans au Journal du Textile, dont elle a notamment assuré la rédaction en chef adjointe, diplômée d'un Master en marketing de luxe de l'ISML, Sophie Bouhier de l'Ecluse est une spécialiste de la filière mode, textile et luxe.