Viola Davis to receive the Women in Motion 2022 award from Kering in Cannes

Viola Davis is a committed activist, but also the first African-American woman to win an Emmy Award for her role in the 2015 series Murder. At 55, the actress will receive the Women in Motion 2022 award by Kering at a special dinner scheduled for Sunday, May 22, during the Cannes Film Festival. Portrait.
Viola Davis is the first woman to win an Emmy Award for her role in the 2015 series "How to Get Away from Murder" and is an artist recognized worldwide for her impactful and heartfelt roles. At the special dinner scheduled for Sunday, May 22 during the Cannes Film Festival, she will be presented with the prestigious Women in Motion Award, presented by Kering.
The Women in Motion awards at Cannes recognize the careers and commitments of iconic women in the film industry, and Viola Davis fits perfectly with the profile the award seeks to highlight.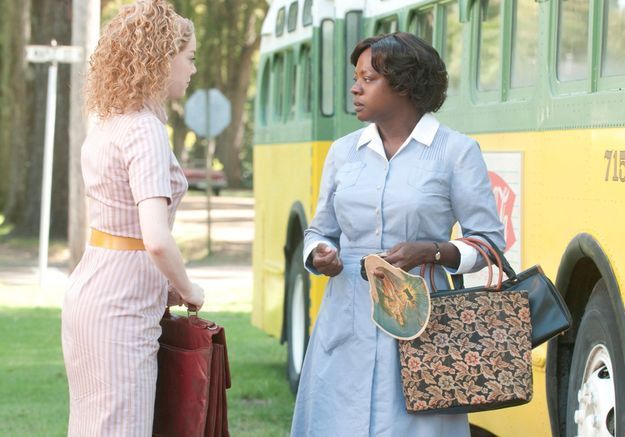 Viola Davis was born on August 11, 1965, in Saint Matthew, South Carolina, on her grandmother's modest farm. Her mother, Mae Davis, worked as a housekeeper and laborer, while her father, Dan Davis, was a horse trainer. Marked by the great poverty in which she lived, evoking racism and delinquency, Viola Davis made her complicated early life a strength and became interested in theater at an early age, joining the theater team at the University of Rhode Island, from which she graduated in 1988.
She appeared in a few minor roles in courtroom series at the end of the 90s, but wanted above all to devote herself to the theater. In 2001, she won the prestigious Tony Award for her role in the play "King Hedley II" by August Wilson.
She made her film debut with Steven Soderbergh in 1998, in "Out of Reach", alongside George Clooney. The roles then follow in the 2000s and she explodes in the film "The Help" in 2011, in which she plays the role of Aibileen Clark, a reserved African-American maid.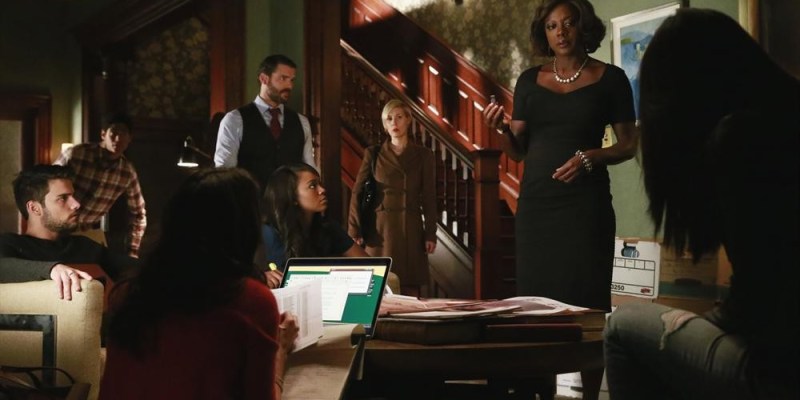 In 2015, she won an Emmy Award for her role in the series "How to Get Away with Murder," a first for an African-American actress: "The only thing that separates women of color from anyone else is opportunity. You can't win an Emmy for roles that just don't exist," she said.
Three years later, she won two prestigious awards, a Golden Globe and an Oscar, for her supporting role in Denzel Washington's "Fences". She is also twice part of the "100 most influential people in the world" by Time Magazine, in 2012 and 2017.
Voir cette publication sur Instagram
This year, Viola Davis is starring in "The First Ladies", a series co-produced with her husband Julius Tennon, tracing the history of the iconic First Ladies of the United States since Eleanor Roosevelt and will play Michelle Obama.
A committed actress and activist, she speaks out on issues of racism and non-diversity as well as feminism and violence against women. Fervent activist for the civil rights movement in the United States, Viola Davis denounced in 2015 "the taboo that eats away at American society": "We don't want to hear about the racial issue, everyone tries to ignore this inescapable truth" she explained then to L'Obs.
Aware of the lack of diversity in the film world, she founded her own production company, JuVee Productions, with her husband Julius Tennon. Her goal is to create tailor-made roles to promote inclusion.
Read also > CANNES 2022 : THE LATEST ADJUSTMENTS TO THE OFFICIAL SELECTION
Featured photo : © Viola Davis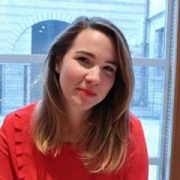 Hélène Cougot
Passionnée depuis son plus jeune âge par l'art et la mode, Hélène s'oriente vers une école de stylisme, l'Atelier Chardon-Savard à Paris, avec une option Communication. Afin d'ajouter des cordes à son arc, elle décide de compléter sa formation par un MBA en Management du Luxe et Marketing Expérientiel à l'Institut Supérieur de Gestion à Paris dont elle sort diplômée en 2020. Elle a notamment écrit des articles lifestyle et beauté pour le magazine Do it in Paris et se spécialise en rédaction d'articles concernant le luxe, l'art et la mode au sein du magazine Luxus Plus.********** [EN] Passionate about art and fashion from a young age, Hélène went to a fashion design school, Atelier Chardon-Savard in Paris, with a Communication option. In order to add more strings to her bow, she decided to complete her education with an MBA in Luxury Management and Experiential Marketing at the Institut Supérieur de Gestion in Paris from which she graduated in 2020. She has written lifestyle and beauty articles for Do it in Paris magazine and specializes in writing articles about luxury, art and fashion for Luxus Plus magazine.