Apple launches its mixed reality mask
With the launch of the "Vision Pro", its first "mixed" (virtual and augmented) reality mask, Apple has finally entered this niche, which has until now been occupied almost monopolistically by Meta (ex Facebook, Instagram, Whatsapp…).

It was eagerly awaited. The Vision Pro was unveiled yesterday, Monday, at Apple's annual developer conference.
According to Apple CEO Tim Cook, this "revolutionary new product", which will "blend digital content with the real world, will enable us to create new experiences like we've never seen before".
The aim is not to disappoint industry observers and Apple fans with this rival to Quest, the virtual reality headset already launched by Meta in mid-2019. And this at a time when Apple is accustomed to offering highly disruptive innovations to the general public, even if it means offering them at a very high price.
For the Vision Pro, the strategy seems a little different.
Wearable computer
Rather cumbersome, "this new type of computer that enhances reality by seamlessly blending the real and the digital", as Tim Cook put it, is initially aimed at "enthusiasts and engineers", so that they can "start building an ecosystem of dedicated applications". Only then should Apple develop lighter devices, which could be closer to a pair of glasses than a video game headset, and less expensive for the general public.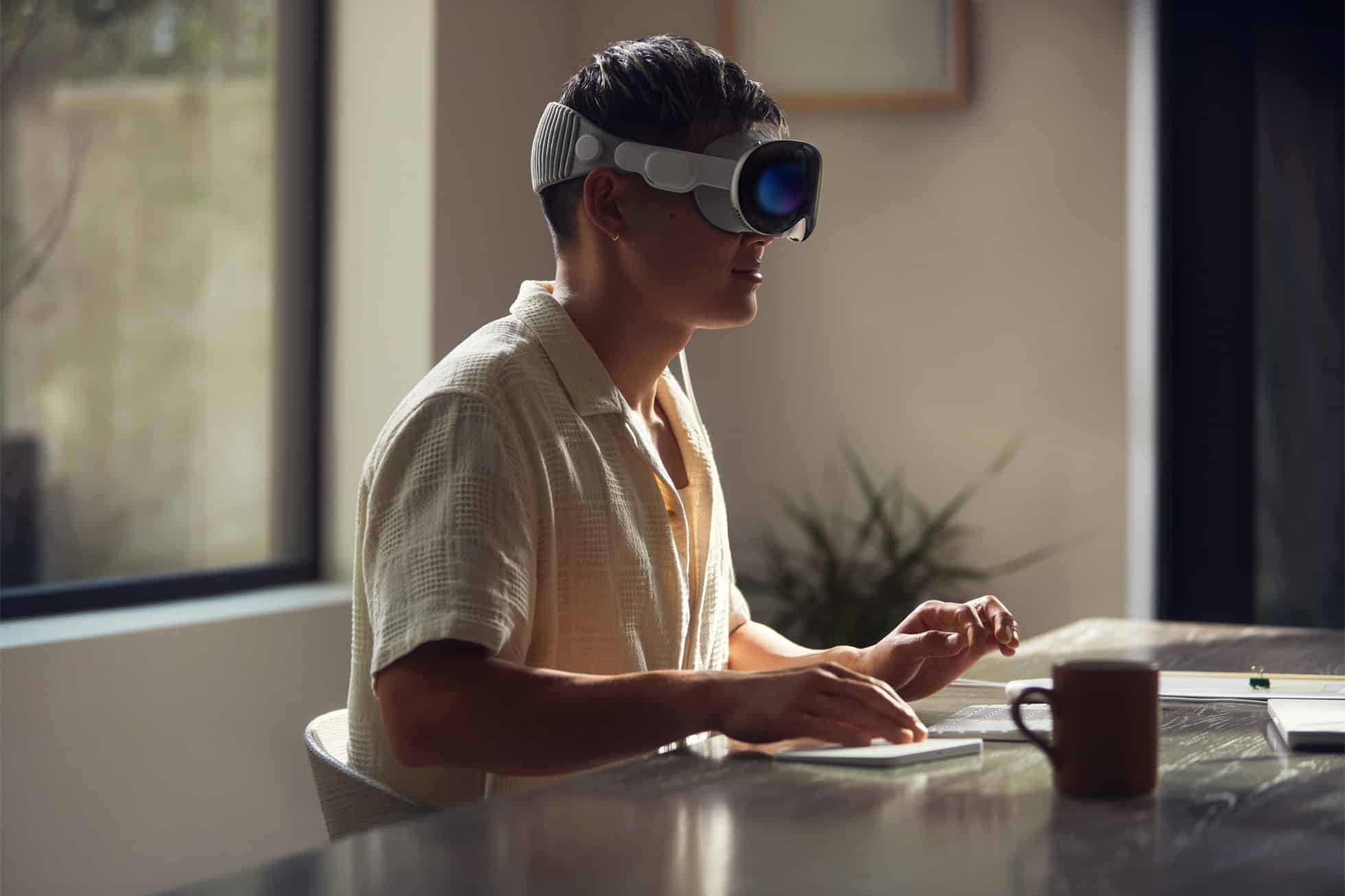 In the meantime, the first version of Vision Pro takes the form of a wearable computer, or "spatial computing" as Apple calls it, and looks like a "ski mask" whose weight has yet to be specified… It still has wires, unlike the recent Quest (Meta) or Vive (HTC) models.
Vision Pro will, however, pave the way for a powerful experience for its users: they will be able to enter parallel universes, whether for entertainment (video games, home videos…), work (videoconferencing…) or relaxation (meditation in Zen landscapes)… And above all, they will be able to choose their degree of immersion via a button that adjusts the screen from augmented reality (superimposition of virtual elements on reality) to virtual reality (complete immersion).
Three activation modes
Its ergonomics will be facilitated by three modes of activation: voice, which will command Siri to open and close applications, or launch content; hands, to navigate through applications (like scrolling through web pages); and finally gaze, "which will suffice to indicate which icon to click on with a pinch of the fingers".
The Vision Pro is yet another gamble by Apple on its future in virtual reality and metavers, which are still heavily dominated by Meta. At the end of 2021, Facebook renamed itself Meta, short for metaverse, which Mark Zuckerberg saw as the next promised land after the Internet and the smartphone.
Meta, which has already released several versions of virtual reality headsets under the Quest brand since May 2019, will account for more than 80% of the market by the end of 2022, according to Counterpoint.
High prices
And he's not resting on his laurels. On Thursday, Meta boss Mark Zuckerberg launched his latest version, the Quest 3, the "first consumer headset with high-resolution color mixed reality". Starting this autumn, it will be available in the USA for as little as $500. In other words, a much more affordable offer than Apple's. The Pro Vision, which isn't due until early 2024, is expected to cost $3,500 (€3,274!), and probably more than €4,000 on the Old Continent….
However, according to some market observers, the high price of the Pro Vision is not necessarily prohibitive. In spite of everything, its revolutionary nature could make it a hit, first and foremost in the training sector.
Virtual reality headsets were all the rage during the pandemic and periods of confinement, but have been slow to catch on with the general public. But the situation could change: according to Insider Intelligence, in the United States, the country that seems to be the most advanced in this field, around 35 million people, or 10% of the population, now use such a VR headset at least once a month… Apple's arrival in this field, with its well-known talent for making the general public desire sophisticated and expensive innovations, could well change the situation on a global scale…
Read also > ARE APPLE AIRPODS MAX WORTH THEIR PRICE?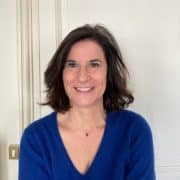 Sophie Michentef
Après plus 20 ans au Journal du Textile, dont elle a notamment assuré la rédaction en chef adjointe, diplômée d'un Master en marketing de luxe de l'ISML, Sophie Bouhier de l'Ecluse est une spécialiste de la filière mode, textile et luxe.